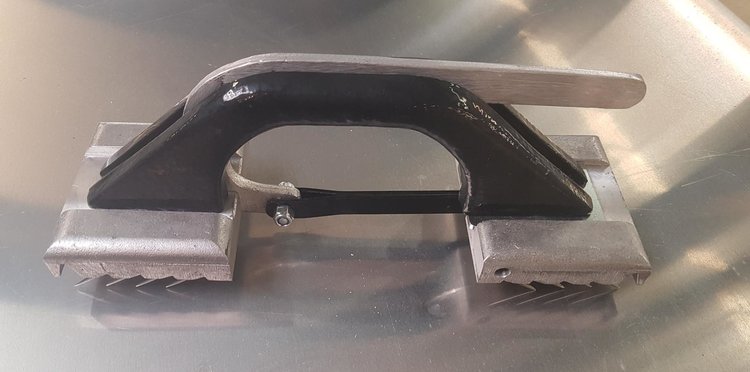 We have over 30 years experience!
MA Limpet Panel Lifter
If you have ever tried to lift a heavy smooth topped floor panel, you'll appreciate how difficult it is to get a grip of. If you want to make lifting easy, our MA Limpet Panel Lifter is the perfect solution!
With its innovative suction cup design and quick release locking system, it makes lifting any floor panel a doddle! What's more, we use tough nylon plastic to manufacture this lifting system, so you can be confident that our Limpet Panel is built to last.
MA Panel-Lift – Approved By Carpet Manufacturers
Lifting carpeted sectional floor panels can be difficult, but Mobile Applications have created the ideal system that will make the job effortless without damaging the carpet.
The new Panel-Lift is simple to use and takes little effort to operate. Our system uses an over-centre locking action which removes the flooring section in an easy one-handed movement. Its high carbon steel spikes won't damage the carpet, and it will give you years of trouble-free use. And if they do get damaged, you can rest assured that the heads are fully replaceable!